Personnel
Professor Davey Jones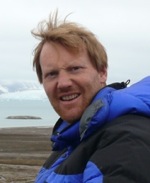 Professor Davey Jones is leading the NERC half of the project with specific emphasis on the laboratory-based mesocosms work. This work is focused on looking at changes in soil biodiversity and links to both soil and plant functioning.  Davey Jones holds a Professorial Chair in Soil and Environmental Science at Bangor University. A major focus of his research is on understanding below-ground processes with specific focus on nutrients and human pathogen behavior in soil-plant-microbial systems. Current applications of his work include the use of wastes for land restoration, implementation of strategies for controlling E. coli O157 in agricultural systems, enhancing food safety, carbon sequestration in grasslands and ways to improve nutrient use efficiency in cropping systems. He has published more than 277 scientific journal articles and has advised government on both their waste and climate change policies.
Professor Dave Chadwick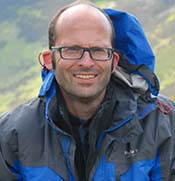 Professor Dave Chadwick is leading the DEFRA half of the project. Within this, he is eliciting farmer attitudes towards different strategies aimed towards alleviating the negative impacts of extreme flooding. Further, he is overseeing the field-based mitigation trials within the Somerset Levels.  Dave Chadwick is the Professor in Sustainable Land Use Systems in the School of Environment, Natural Resources and Geography (SENRGY) at Bangor University. His interests are in the management of livestock manures and other organic resources to optimise nutrient utilisation whilst minimising impacts on water and air quality. This includes; quantifying and mitigating greenhouse gas emissions, reducing the risk of transfers of pollutants to watercourses, and understanding the secondary impacts of mitigating diffuse agricultural pollution. He currently leads the Defra/Devolved Administrations funded consortium project to Improve the UK Agricultural Nitrous Oxide Inventory (InveN2Ory project), one of three projects delivering to the UK GHG
Dr. Rachel Kingham
Dr. Rachel Kingham is a post doctorial researcher on the project.  She is the lead researcher on the field aspect of the project and has travelled to flood affected sites in Somerset and Worcestershire to conduct monthly surveys.  She has also set up and run the soil recovery project on the Somerset Levels.  Rachel completed her PhD on soil carbon and the impact of livestock grazing on UK salt marshes in 2013. 
Dr. Antonio Rodriguez
Dr. Antonio Rodriguez has a postdoc scholarship from Fundacion Ramon Areces (Spain) to work in this project in Bangor.  He is conducting lab experiments to study the effect of extreme floods on soil and water quality, and greenhouse gas emissions.  Antonio did a PhD in iron chlorosis of plants grown on calcareous soils and the effect of phosphorus fertilization on iron nutrition in the University of Cordoba (Spain) in 2013. Since then, he has been working in new uses of entomopathogenic fungi, such as plant growth promoters and biofertilizers.
Dr. Chengrong Nie
Dr. Chengrong Nie from the College of Food and Horticultural Sciences, Foshan University, China is a visiting academic working on the flooding mesocosm experiments. He is investigating the impact of seasonality (temperature) on changes in soil chemistry, soil microbial communities, ammonia and greenhouse gas emissions and plant recovery in response to extreme flood events.
Professor Penny Johnes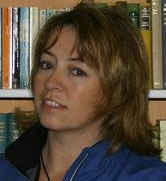 Professor Penny Johnes leads the Bristol University team and is in charge of using GIS mapping to quantify the flooded areas and impacts.  The team is also assessing changes in water quality in the flooded areas.  Penny is an environmental scientist by background who has worked on the biogeochemistry of aquatic systems, and the impacts of food production and environmental change on the quality of inland and coastal waters for the past 25 years. She has provided advice to a range of UK Government and international agencies on the nature and scale of nutrient enrichment in waters, the consequences of this enrichment for ecosystem health, and the most effective strategies for the control of nutrient flux from land basd sources to waters. She is currently a member of the UNECE Task Force for Reactive Nitrogen and its Expert Panel on Nitrogen Budgets, a member of the NERC Pool of Chairs, and the IAHS International Commission on Water Quality.
Dr. David Robinson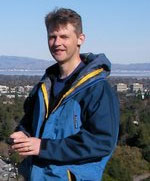 Dr. David Robinson is conducting a soil physical assessment in response to the flooding.  David is a soil scientist with a research focus on soil moisture and soil properties and processes within ecosystems, their spatial and temporal description, and their linkage to hydrology and ecology. He uses sensor technology and geophysics to explore and quantify soil properties from the grain scale to watershed scale.